TDK Systems Group, Inc.
Certified by Industry Leading Manufacturers
Access Control
| | | |
| --- | --- | --- |
| RS2 Technologies is a technology-driven manufacturer of cutting edge access management hardware and software. They have developed a well earned reputation as a "one-stop" solution by delivering advanced, cost-effective and easy to use access management solutions across a wide and diverse range of customers. | | OSSI is the leading provider of integration security systems and Physical Security Information Management (PSIM) integrating Access Control, Network Video, Fire, Intrusion and other integrated security systems into a powerful easily managed end- user control solution. |
| Galaxy Control Systems is a global leader in the access control industry providing scalable enterprise-class Access Control & Management solutions that seamlessly integrate security and building management functions. | | AmeriSys specializes in engineering custom design and manufacture of value-added systems. Pioneers in Smart Card Access Control with field-proven, leading-edge technology, hardware and software since 1994 precisely tailored to meet customer's evolving needs. |
CCTV, Survelliance & Video
| | | |
| --- | --- | --- |
| Panasonic is a trusted world leader in security solutions, with technical breakthroughs that span the last 50 years. Keeping with our legacy of innovation, we engineer purpose-built technology that offers unmatched quality, image clarity and the industry's lowest total cost of ownership. | | SAMSUNG delivers a comprehensive line of video surveillance products base upon cutting edge technologies that are unique in the security industry. |
| American Dynamics originally a DVR and matrix switcher company, today is a leading provider of IP solutions and develops some of the world's most needed video technologies for retailers, universities, hospitals and governments. | | PLANAR is your choice for digital display and signage solutions with technology including touch screen and 4k displays, video walls, desktops, and more. |
| Genetec embeds industry-leading IP security applications for video surveillance, access control, and license plate recognition, in a single intuitive platform. | | Axis is a global market leader in providing network cameras, network surveillance cameras and video encoders offering intelligent security solutions to the industry by continually launching innovative network products base on an open platform. |
Fire, Communication & Other Products
| | | |
| --- | --- | --- |
| Firetide provides the highest performance fixed and mobile wireless IP network infrastructure products enabling concurrent video, voice and data applications for government, transportation, education and commercial customers. | | Honeywell is a leading global manufacturer of security and automation solutions for residential and commercial applications. From intrusion, fire and home automation systems, to the latest in IP video and access control, focusing on technologies that create "connected homes" and "connected buildings." |
| Hochiki founded by leading members of Japan's insurance industry today provides design and manufacturing, of fire alarm systems and a wide variety of fire detection equipment and devices including the production of fire equipment panels and devices for other industry leading manufacturers. | | |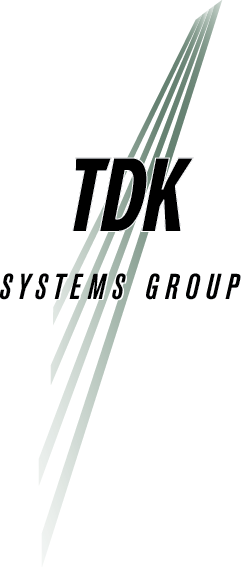 © 2015 TDK Systems Group, Inc. All Rights Reserved.